Oriental and Area Rug Cleaning is Not the Same as Carpet Cleaning
What most area rug owners don't realize is that when it comes to cleaning Oriental and area rugs, the process is – and should be – very different than cleaning wall-to-wall carpet. To start, there is specialty fiber care education, specialized equipment involved to remove embedded soils, custom made wool-safe cleaning solutions, lots and lots of water flowing through your rug, and finally, technology expressly designed to remove water and dry your rugs quickly. Each of these steps are vital, and almost none are considered by anyone who says they can clean area rugs in your home.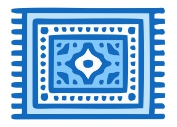 Area Rug
To safely care for Oriental and area rugs, we must learn about textile construction, fiber resiliency, dye bonds, and the every-day occurrences (pet stains, water damage, use, age, etc.) that disrupt or negatively affect those things. The skills we learn assist us during our pre-inspections, and help us determine the best method to safely clean your rugs.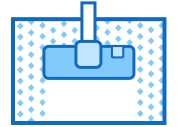 Carpet
When learning how to clean wall-to-wall carpet, much of the focus is on high heat – or steam, high pH chemistry, and long dwell times. These are the ingredients necessary to improve heavy traffic lanes in synthetic wall-to-wall carpets. Color or texture may vary, but generally, one wall-to-wall carpet is the same as the next.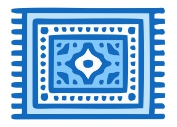 Area Rug
Because no two area rugs are the same, we tailor soil removal methods to the needs of each of your rugs. Some will be air dusted, some vacuumed, some are processed with a special strap dusting tool, some might need the process twice. The construction strength and soil level of each rug is considered and methods are adjusted to achieve the best possible result.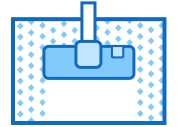 Carpet
In wall-to-wall carpet cleaning, a cursory vacuuming is all that's required prior to cleaning. Some carpet cleaning companies even ask you to do the vacuuming prior to their arrival!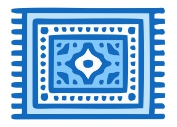 Area Rug
At Smith's Fine Rug Cleaning, we use custom blended cleaning solutions made specifically for wool, silk, and other specialty fibers, like viscose, bamboo silk, mercerized cotton, etc. Your Oriental and area rugs are dye stability tested prior to cleaning, and are under strict quality control throughout our cleaning process.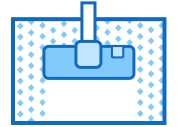 Carpet
Traditionally, carpet cleaning chemicals stay on the alkaline side of the pH scale. High pH numbers spell trouble for both the natural fibers found in most area rugs as well as the acid pH dyes used to make the beautiful colors in your rug. Combine the high pH chemicals carpet cleaners use with high pH stains like pet urine, and you'll end up with very permanent damage – both to the fibers and the dyes.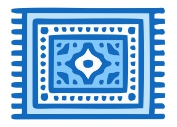 Area Rug
Each Oriental and area rug that we see has a best-method cleaning protocol that we will follow, determined during your rug's pre-inspection. Effective rug cleaning requires lots and lots of water. Contaminants are diluted and flushed away. There's simply no way to use the amount of water required to properly clean the top fibers, the back fibers, and the foundation fibers found inside your rug, while in your home.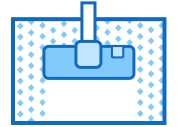 Carpet
When cleaning wall-to-wall carpet, a cleaner will spray his/her pre-spray solution over the surface of the fibers, let it sit for several minutes, and then go over the entire surface with a steam wand to rinse and extract the pre-spray.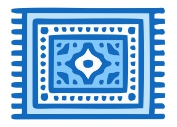 Area Rug
Smith's Fine Rug Cleaning has the equipment necessary to remove the water left in your rug after washing, and our drying space is temperature and humidity controlled to assist in fast drying time. In doing this, we significantly reduce any risk of discoloration, dye damage, and unpleasant lingering odors.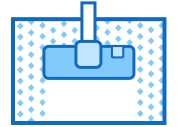 Carpet
Once a carpet cleaner is finished steam cleaning your area rug, he/she leaves. Your area rug is damp, and is left to air-dry in your home. If it was over-wetted, drying could take days. This leads to foul odors, mold, mildew, and lingering pet urine odors if pet urine was present from the beginning. Fibers might discolor, dyes may bleed, linings could shrink.
When you have your Oriental or area rugs cleaned with a company like Smith's Fine Rug Cleaning, there are additional benefits to be had! Our care and attention to the individual needs of each textile is evident:
Post-Washing Grooming
Stain Removal
Hand Repairs
Fringe Replacement
Color Correction
Fiber Protector
Custom-Fit Rug Padding
Moth Treatment
How can we help you care for your Oriental or area rug? Give us a call today!
Smith's Fine Rug Cleaning
3867 S Valley View Blvd., #6
Las Vegas, NV 89103
(702) 566-2144
Mon - Fri 8am-5pm