Smith's Fine rug Cleaning
We do so much more than just cleaning!
Smith's Fine Rug Cleaning is a full-service rug care center. We invite you to review our full line of services or use the buttons below to jump to a specific topic. If you have any questions about the services listed below please contact us today.
Pre-Inspection & Dye Testing
Every rug is different and has individual needs. That's why we pre-inspect every rug for specific things, like rotted areas, stains, pet damage, moth infestation, and dye instability, that may necessitate an alteration to any rug care plan. Sometimes you may not even realize the damage is there, so we like to discuss these red-flag issues with you prior to cleaning.

Rug Washing
Smith's Fine Rug Cleaning does not use any large, automated equipment or communal wash tubs. Rather, we custom alter our Old-World cleaning process to fit the individual needs of each rug because we know and understand that no two area rugs are the same.
Dry Soil Removal
Some rugs can handle more aggressive dusting, some cannot. That's why Smith's Fine Rug Care uses various dusting methods so that we are able to custom design a care plan that works best for your rug. We want to remove as much particulate soil and pet hair as possible before we clean it.

Pet Urine Odor Removal
Pet accidents happen and the bacteria they cause can be an odor-causing source of embarrassment. Smith's Fine Rug Cleaning fully guarantees pet urine odor removal when our suggested protocols are followed. Exclusions apply in the case of tufted rugs or extreme urine damage causing structural damage.
Rug Padding
We sell rug pads that are designed for use on both hard surfaces and carpet. Our rug pads are all custom cut to fit your rug. A quality pad helps extend the life of your rugs, keeps your rugs in place, filters away gritty soils, and provides a small degree of sound absorption. We're happy to suggest a pad that best fits your needs. If your current rug pads are 3-5 years old or more, or if they have become pet urine damaged, it's time to replace them.

Fiber ProtectoR
A professionally applied fiber protectors allows a window of approximately 10-15 minutes for a spill to remain suspended and removed, but they do not last a lifetime. Fiber protectors need to be re-applied whenever your rugs are cleaned. If your rugs have heavy foot traffic, the protector may break down more quickly than anticipated. We are happy to provide you a quote for this service!
Moth Treatment
Wool moths are tricky to remove once they have made a home in one of your rugs or other textiles. Smith's Fine Rug Care is happy to come out and assess the best way for you to remove them. This may include the services of a pest control company. If we find evidence of wool moths, we will contain, remove, and treat your rugs for the pests. After cleaning has been completed, our repair team will inspect your rug for any moth-related damage and will contact you with a repair quote.
Rug Wrapping
Rugs being stored for any length of time should be professionally wrapped to avoid potential pest damage. Rugs being shipped need to be wrapped to protect them from scuff marks and grime. We can help with this!

Rug Repair & Restoration
Smith's Fine Rug Cleaning has the skills necessary to repair the most common types of damage like missing corners, vacuum cleaner or pet damage, small holes, and knife cuts. If your rug has a large repair to be done, such as a rotted area that needs to be re-woven, we are able to send your rug to our master weaver for repair. We will facilitate any shipping and insurance for you.
Water Damage Restoration
Rugs exposed to water damage, whether catastrophic or minor, are deemed unhealthy and should not be handled by anyone but a professional. Please contact us immediately so we can contain, remove, and treat your rugs as quickly as possible to minimize the growth of mold or other unhealthy bacteria. We are happy to work with your insurance company.

Fringe Repair & Replacement
Rug fringes are decorative, but they perform an important function too! When your fringes wear away, the fibers at the ends of your rugs wear away next. To keep this from happening, have our repair team secure the ends of your rug and either replace or reweave the missing or damaged fringes. This small repair will help extend the life of your rug and keep it looking newer longer.
Pick-Up & Delivery
Smith's Fine Rug Cleaning offers pick up and delivery for a fee. Please to inquire about rates. Extra charges may apply for heavy furniture moving, oversized rugs, or for pick-up and delivery outside of Las Vegas, Summerlin, Henderson, and Primm.
Our total service area includes: Hoover City, Bonanza Village, North Las Vegas, Vegas Heights, Eastland Heights, Winchester, Wann, Sunrise Manor, Winterwood, Paradise, Bracken, Hillegas, Boulder Junction, Spring Valley, East Las Vegas, Valley, Whitney, North Las Vegas, Winchester, Sunrise Manor, Paradise, Spring Valley, Henderson, Boulder City, Pahrump, Bullhead City, Kingman, Saint George, Washington UT, Hurricane UT, Lake Havasu City AZ, Barstow CA

Rug Storage
Storage arrangements can made with us in advance for a nominal monthly fee. All rugs placed into storage at Smith's Fine Rug Washing will first need to be cleaned, treated with a moth repellant, and wrapped.
Rugs cleaned with us must be picked up or returned within 30 days from the date of completion of service. Anything left longer than 30 days will incur a monthly storage fee equal to 10% of the outstanding invoice plus 1.5% for unpaid invoices. Abandoned are disposed of in accordance with Nevada law.
Palace Sized Rugs
Las Vegas does everything on a grand scale – rugs too! Huge rugs don't scare us! We've got plenty of space to clean them up and dry them properly. Please be aware that some pick-up and delivery charges may apply for extra-large rugs.
Specialty & Luxury Fiber Care
No matter the fiber, Smith's Fine Rug Cleaning has the experience and know-how to care for your rugs safely.
Wool
Silk
All Faux Silk Fibers
Cotton
Mercerized Cotton
Linen
Sisal & Other Grass Fibers
Metallic Threads
Carpet Cleaning & Other Specialty Services
Our sister company, MV Cleaning Services, is happy to help you!
Please visit mv-cleaning.com for information about the following services:
Carpet Cleaning
Tile & Grout Cleaning
Upholstery Cleaning
Window Cleaning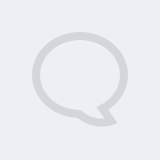 What Our Clients are Saying
Pete and his crew have been doing work for me for many years. They have always been very easy to work with and very professional. The cleaning services have always been first class, carpet cleaning has always left the carpet looking like new. I recently took them some very solid area rugs that I thought, I was going to have to be replaced. When I pick them up they looked better than new. I highly recommend them for all off your cleaning needs.
~Doug M.
This weekend I picked up the SECOND rug that Pete and his crew did for me. It was a rug that my parents had given me because they thought it was beyond the point of cleaning and that it needed to be discarded.
I gave it to Pete and his crew, and to my surprise, it came back in perfect condition. I said this before and I'll say it again…..these guys are the BEST!
~Jason S.
Staff arrived on time, was very thorough and professional. They were very detailed and took the time to educate me on how to maintain the look of the flooring after cleaning. I highly recommend their services.
~Tonya W.
ADDRESS
3867 S Valley View Blvd., #6
Las Vegas, NV 89103
Hours
Mon – Fri 8 a.m. – 5 p.m.
Sat – Sun CLOSED
Drop Off By Appointment
Smith's Fine Rug Cleaning
3867 S Valley View Blvd., #6
Las Vegas, NV 89103
(702) 566-2144
Mon - Fri 8am-4:30pm